It's funny the things that worry us, and sometimes it's funny the things that don't. I don't worry that my reluctant writer of a 10-year-old son isn't learning to be a great writer. Even though he almost never puts pen to paper, I know that, just like his elder sister, he's learning everything he needs. I think writing requires a few things:
1. The critical thinking, linguistic and logical skills necessary to put together one's thoughts in an orderly fashion.
2. The mechanical ability and means, whether via handwriting or keyboarding.
3. Something one wants to write about.
4. An audience one wants to communicate with.
Really, writing is about communicating. You have to want to communicate something through writing for the 'bug' to bite. Numbers 1 & 2 are sufficient for ability. The output that proves that ability requires numbers 3 & 4. My son has got copious "writing education" by means of natural, life-integrated work on component number 1. He got it from reading, from books read aloud to him, from casual conversations and lively dinner-table debate and banter. He understands proper grammar, has an amazing vocabulary and an excellent ability to put his thoughts together in an organized fashion. And at some point, eventually, he saw the value in a certain amount of work on the physical mechanics of writing. He had already already turned 10 when he really buckled down on handwriting, and mostly enjoyed the process because it was his choice to work at it.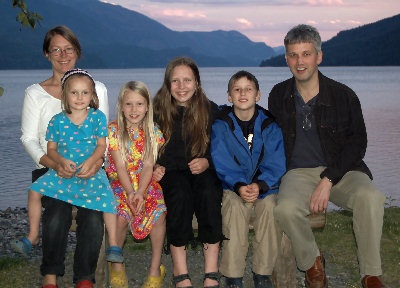 Numbers 3 and 4 above require some passion related to writing, and some kids don't really get that until they're well into or through adolescence. For some kids, writing is simple enough, or their personality is such that they can do it in a fairly mechanical fashion, on demand, to task. Others need that spark inside to drive them to it, and the spark may not arise until they feel compelled to, say, nurture a long-distance relationship after a summer camp or exchange trip.
Just because a child isn't producing the output that demonstrates increasing mastery of vocabulary, grammar and thesis-organization doesn't mean that his writing ability isn't growing naturally. As I see it, good writing skills are the fruit of the plant. A plant doesn't produce great tomatoes by practicing making beginner tomatoes as it is building its root system and putting out its first true leaves. It produces great tomatoes by putting its energy into growing strong and healthy roots, shoots and leaves. The great tomatoes will show up at harvest time.
Copyright 2007 Miranda Hughes
.